About Colorado Walleye Association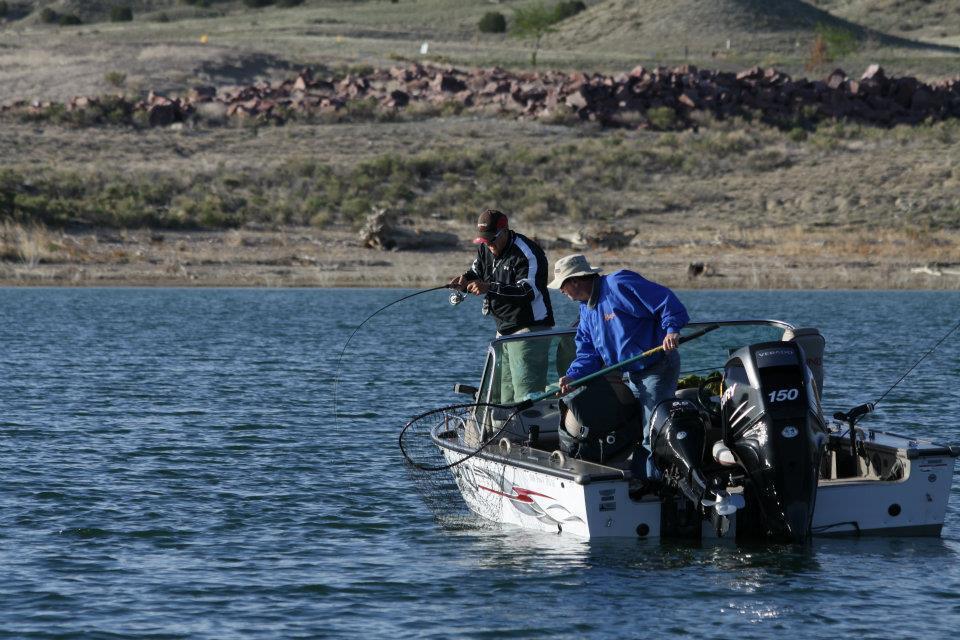 The Colorado Walleye Association (CWA) consists of families and individuals who enjoy the outdoors and have a passion for fishing. The clubs desire is to see Walleye fishing grow in popularity on Colorado waters by knowledge sharing and providing education. We are guided by our mission statement "Encouraging family, friendships and fun through education and competitive angling while conserving our Walleye resources" We encourage family togetherness and building new friendships through association get-togethers, community volunteer programs and "fun" competitive angling events. We believe through knowledge and education you will share in our passion; chasing the nomadic Walleye.

The "Grassroots" approach is the CWA way. We share knowledge and education through, get-togethers, email newsletters, hands on demonstrations, and quality presentations. We encourage camaraderie, questions, and involvement. When you join our email list you will be welcomed and encouraged to become a part of the CWA family.

Family and friendship is important to the CWA and it's a large part of our success and framework which we will build on for the future. We encourage family and friends to join us and share good times both on and off the water through our get-togethers, tournament picnics, and more. Through your angling experiences you will build a special bond with family and friends and start a lifelong collection of memories.

The community; we try to give back to the communities where we live and fish. We are involved in several yearly events where we donate time, , equipment, volunteers and the water experiences with our experienced leaders. Larimer County DNR Youth/Mentor Kids fishing tournament, an annual opportunity for children to experience fishing. Ft Carson Kids Day, an annual event taking parents and children of our deployed soldiers fishing. We also provide our wounded soldiers an opportunity to fish for a day with us through our "Warriors on the Water" another annual event. We are involved with high school fishing programs and Hope's Float, a non profit organization that takes our handicapped citizens fishing and boating. We are proud to be a part of all their lives and share our passion with them.

The competition; we provide local "fun" tournaments for you and your partner to measure your skill levels against your piers. This is a good way to determine your growth, confidence level, and knowledge you've gained from the CWA experience. We encourage family teammates. If you don't have a partner we have various channels try to pair you up with a fellow CWA contact.

If you want to learn, build new friendships, experience the passion of Walleye fishing and would like to be a part of the Colorado Walleye Association "welcome" we are glad to include you in our circle of family and friends. Contact us to Join our email list and get future notices.
 
Thank you for your consideration of the CWA!